Guess what? I know what I'm talking about:
Who knew I would be following the footsteps of my Grandmother when deciding to drop out of beauty school, or that it would put me an extra 5,000 in debt.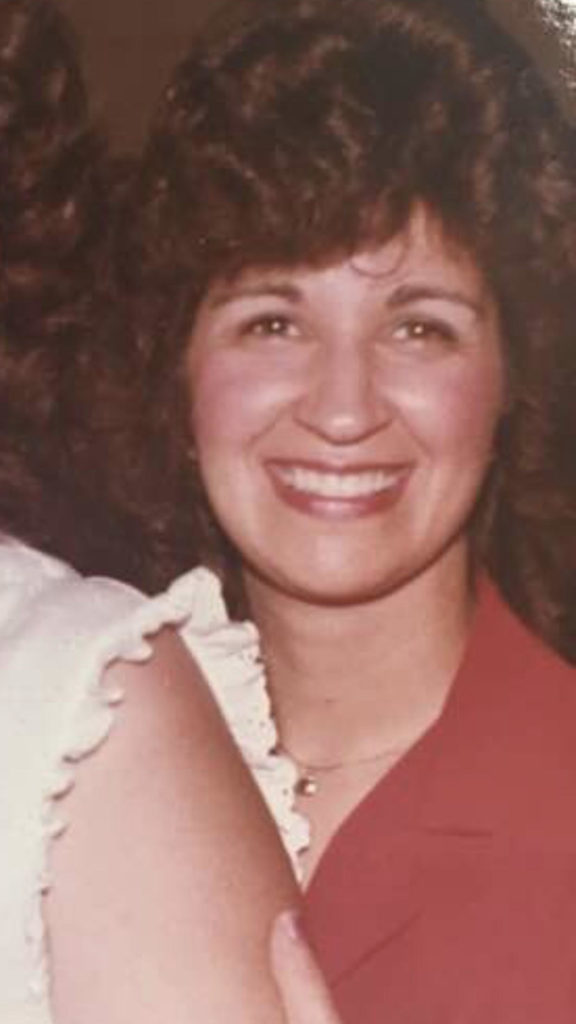 Hopefully I can relate to most of you when I say- "I still have no idea what the heck I'm doing," but truly none of us do. I have changed my career goals at least 132 times. I went from wanting to be a nurse anesthetist one day, to a criminal prosecuting attorney, to a supply chain analyst and… well you get the picture.
It's not that I don't know what I want to do, its that I want to do EVERYTHING. I want to try out every path possible until I find the one that excites me.
I had already graduated college by the time I enrolled in beauty school. My degree was from Wayne State University in global supply chain management. Although that sounded rather exciting, I decided to go the path of sales. I started as a mortgage banker at the largest online mortgage company in Detroit. I really loved it at first, until I felt like I really wasn't putting people in better financial situations… just cranking out corporate one-liners. I made great money and even met my boyfriend there. But as the 12-hour workdays were not getting any shorter, we decided to both quit on the same day. We didn't think about our finances, or our future. We just quit and didn't look back.
We took a few weeks to really understand what it is we were passionate about. He was already on his path to law enforcement and I was stuck really trying to understand what I wanted out of life. In my mind I wanted to wake up every day and feel passionate about my job. I wanted to do something creative, since I had been stuck in a cubicle for over 6 months without even a ray of sunlight. I kept repeating over and over…
"What have I been great at my whole life?, What am I passionate about?"
Then I realized, friends and family would always ask me to do their hair and makeup for events. I was always the friend that could do the perfect beach wave or Jersey Shore tease by the time I was 14. Skin care, makeup, and hair have always been a huge part of my life. My Italian mother had a huge influence on my passion for beauty. From the beginning I can remember her never daring to leave the house without her hair teased, a full face of makeup, fresh manicure and stilettos. Even my beauty queen mother would ask me to put on false eyelashes for family parties.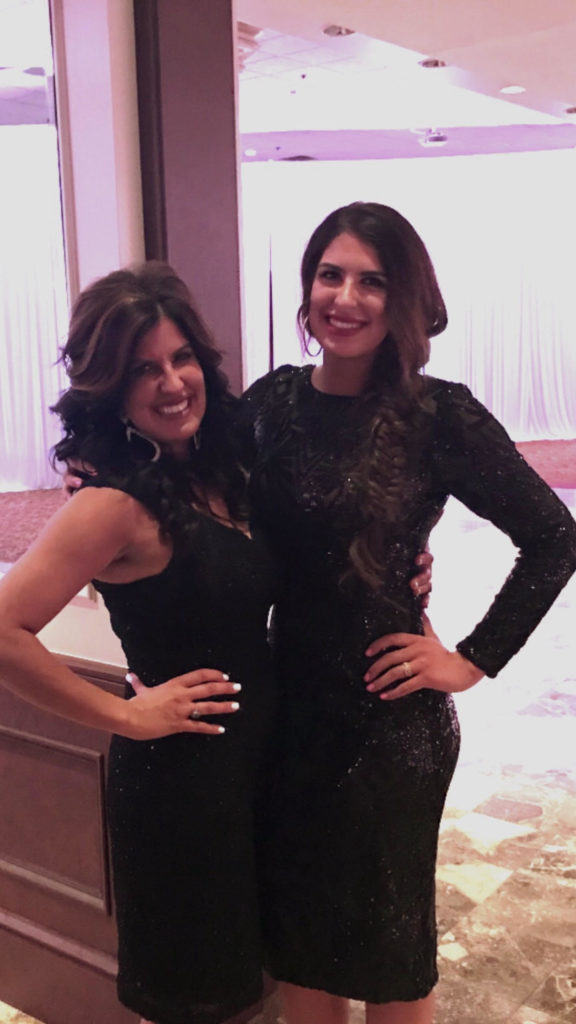 I knew beauty school was the path for me, or at least that's what I thought at the time.
I enrolled in beauty school and realized on my first day I was one of the oldest students at 25. It was an exciting first few weeks in the classroom learning about hair color, skin tone, PH levels… everything. School was all that I wanted it to be. Except financially, I knew I couldn't stretch myself 9 months until graduation. I was picking up part time jobs at night as either a Lyft driver or server at a Mexican restaurant in town. These jobs did not begin to cover my bills… my debt was piling. One day I received a call from a software company asking if I wanted an interview. I did not want to give up my dream, but I told myself if they offered me a deal I can't refuse, I would consider it.
A month later I was employed at the software company. It was in a great location and in a role that I wanted. Frankly, I did not think beauty school through before actually going for it, but I'm glad I didn't. If I hadn't held out for this software position, I might have taken the first offer thrown at me somewhere else. I would probably be stuck at another unfulfilling job with no hope of seeing daylight, once again.
I realized I don't have to go to beauty school to still make this a passion of mine. My dad gave me great advice, "Work doesn't have to be your passion, but it can provide you with the tools needed for your passion." He is right, work is work. Not everyone is going to love their career day in and day out. My current career has given me stability and resources to fuel my passion.
So here I am.
I'm a software sales representative by day, and beauty enthusiast by night. As you will see in my upcoming blogs, I am not here to sell anyone on "perfect skin." It doesn't exist.
What I will do is take my research and experience throughout my life as an everyday woman going through everyday things, and share them with you. I will never tell you that you need to spend $100 dollars on anti-wrinkle cream to completely remove wrinkles. I will not compare products endorsed by an Instagram model because well… its not real.
This blog is for the working woman. The fierce, badass, powerful, fun, charismatic queens that don't have a filter on every aspect of their lives. I am still early in my career, with a lot of student loans, and great advice on how to be able to feel beautiful on a budget.
So, let's talk about budget… Here are some easy beauty tips, even if you have a very small budget.
Girl, I understand. If you are student, recent college grad, or mother just trying to make sure you have time to brush your teeth every day… these tips are perfect for you.
Put Vaseline on your eyelashes every night before bed

Vaseline is one of the safe products that you can actually put near

your eyes

After washing your face- (TWICE LADIES)- apply Vaseline to the stick of the Q-tip and brush your lashes upward. I usually only need about a dime size for both eyes.

Vaseline acts like a moisturizer to your lashes. With all the breakage from your mascara, you need to condition those babies too!

Vaseline will make your lashes grow longer, thicker and stronger. (When I get my eyebrows done, the women always ask how my eyelashes are so long. This is my dirty secret!)

Before putting on lipstick, make sure to put on your DIY sugar and honey lip scrub

No lipstick will look good if you have dry, flakey lips. Take some sugar and honey from your cupboard and mix it into a small bowl.

Dip your toothbrush into the bowl and start scrubbing your lips gently. This will get rid of any dead skin while also giving you a smooth canvas for your lipstick.

Make sure to rinse the scrub off with warm water.

Turmeric Turmeric Turmeric

3 years ago, my skin was constantly inflamed, the only thing that has worked is turmeric. There are many ways to use turmeric. I mix turmeric powder into my smoothies. You can also purchase turmeric capsules and you can use the turmeric powder as a mask.

Take 1 tsp of turmeric, 1 tsp of honey, and 1 tsp of milk

Mix the ingredients into a paste and apply to your clean face for 15 minutes.

Wash the mask with warm water. You can repeat this mask daily if you want better results.

Turmeric is an anti-inflammatory, but it can also lighten dark spots, fight acne causing bacteria, help with oily skin, and help with Psoriasis. (We need a whole blog on Turmeric)

Toner is important

Toners are meant to bring your skin back to the proper PH levels after cleansing. The reason why so many women hate their moisturizer has nothing to do with the actual moisturizer, its because they aren't using toner!

Without toner, your skin doesn't have the proper PH levels in order to absorb the moisturizer. Toner is life from now on. Use it every time you wash your face.

You can go to the store and purchase witch hazel (the safest toner) for only $4 dollars.

Take Collagen

Yes, the sad age of 25+ when your collagen production declines, but no worries! We can consume collagen!

Collagen creams do not ADD collagen to the skin. The best way to build collagen is consume it from foods rich in antioxidants such as avocado oil, blueberries, leafy greens, eggs, and of course collagen powder.

Personally, I bought "Pure Collagen" by Genesis Today its only $14.96 at Walmart (https://www.walmart.com/ip/GT-Pure-Collagen-Peptides-Powder-10-000-mg-10-Oz/781485009)

.

I take a scoop and put it in a glass of water every morning and chug. There's really not a taste and drinking a glass of water as soon as you wake up is great for you. Your body will easily absorb the powder on an empty stomach.