I wish I would have started this ten trips ago. I always thought it was more romantic to write in a journal versus type a blog during my trips, but I now realize how much more tangible a virtual post is. I mean honestly its 2018. Either way I figured I would give a cliff notes version of my most recent adventure which was to the big island of Hawaiʻi.
My experience was a bit different than most people given that my aunt moved to Hawaiʻi in her 20's, married a local and never looked back. It is only natural that my family would eventually make our way over to unveil the bohemian- hippie- simple islander lifestyle that she had so easily adapted. So, the week leading up to Christmas I packed the lightest suitcase in the history of my travels (aka bathing suits and a pair of shorts) and we flew the grueling route from Detroit to Kailua- Kona. The majority of our trip we stayed at the Royal Kona- a ten minute drive from my aunts condo.
I can be observant when I want to be and I peak during travel time… that being said these are my first impressions:
Everyones casual. In demeanor, in clothing, in attitude.
The people are lovely, and they find humor in everything- that includes making me eat a mollusk that my uncle cut off of a rock that tasted like a booger (wheres the cocktail sauce?!)
The whole idea of "island time"- it couldn't be more true, life just moves slower and I think the mainland has a lot to learn from that.
If you stare at the ocean long enough with no agenda, you actually mentally and physically relax. It really works I promise.
As a sign of respect, older people are called "Uncle" and "Auntie" which was confusing at first but I dig it now.
In order to not write a small book about my trip, I can summarize it into 3 major highlights.
Waipiʻo Valley
The beach cookout/ Octopus Hunt
The Luau (tourism requires)
Waipiʻo Valley: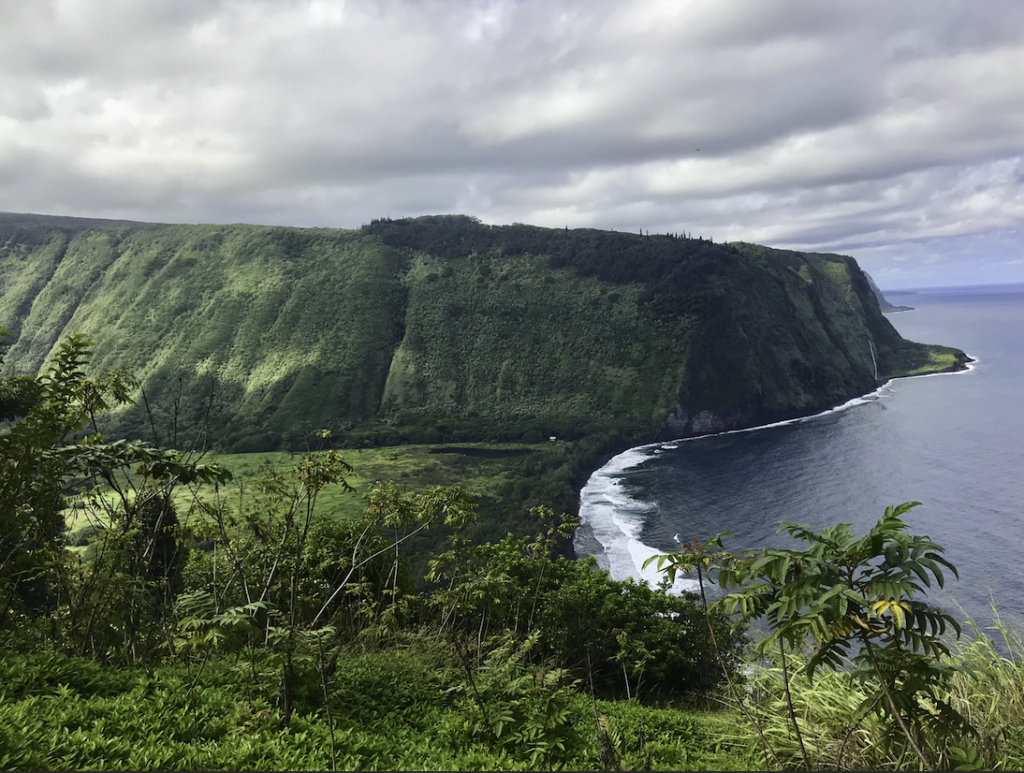 This place is nothing short of spectacular. It is thus far the most aesthetically beautiful place I have ever been. I hadn't even googled a picture before we decided to drive the two hour trip around the island to visit. The drive alone was stunning, every 20 minutes the entire terrain changed. Like many I have always envisioned Hawaiʻi to be predominately ocean, palm trees and grassy hills. On our drive we experienced miles of post-apocalyptic looking lava fields, bamboo forests, deep valleys of waterfalls and rolling pastures with plenty of cows.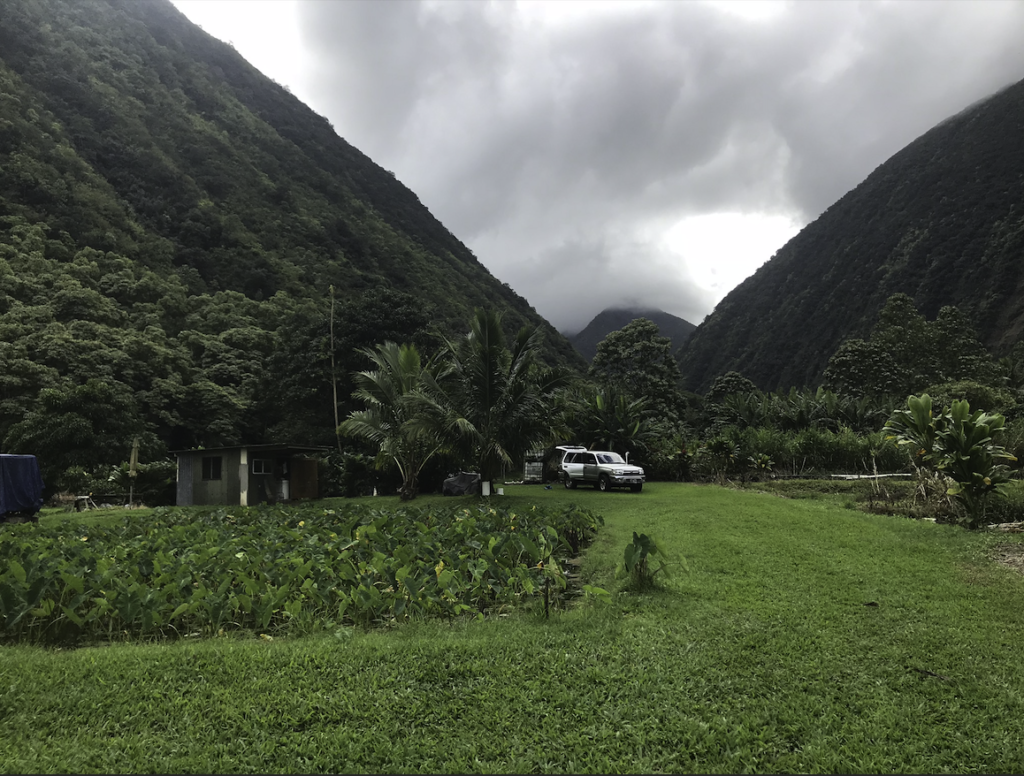 Waipiʻo itself was something out of a dream. Anyone going to the big island should make it a priority to visit, even though it is not the easiest place to get to. The road down into the valley is claimed to be the steepest road in America. They advise no compact cars to attempt the descent and for good reason. Just seeing people walking up and down the road made me cringe in pain. Luckily we had a family friend who not only had a fun jeep to take us down but also had property in the middle of the valley that had been in the family for generations. Winding around the valley through trees, huge ditches and puddles, amidst wild horses, a commune of wandering backpackers and curious tourists was kind of stressful but very interesting. We ended up having a pack of tourists following our vehicle down private property roads assuming we were also breaking rules… until we finally told them to turn back and closed the gate.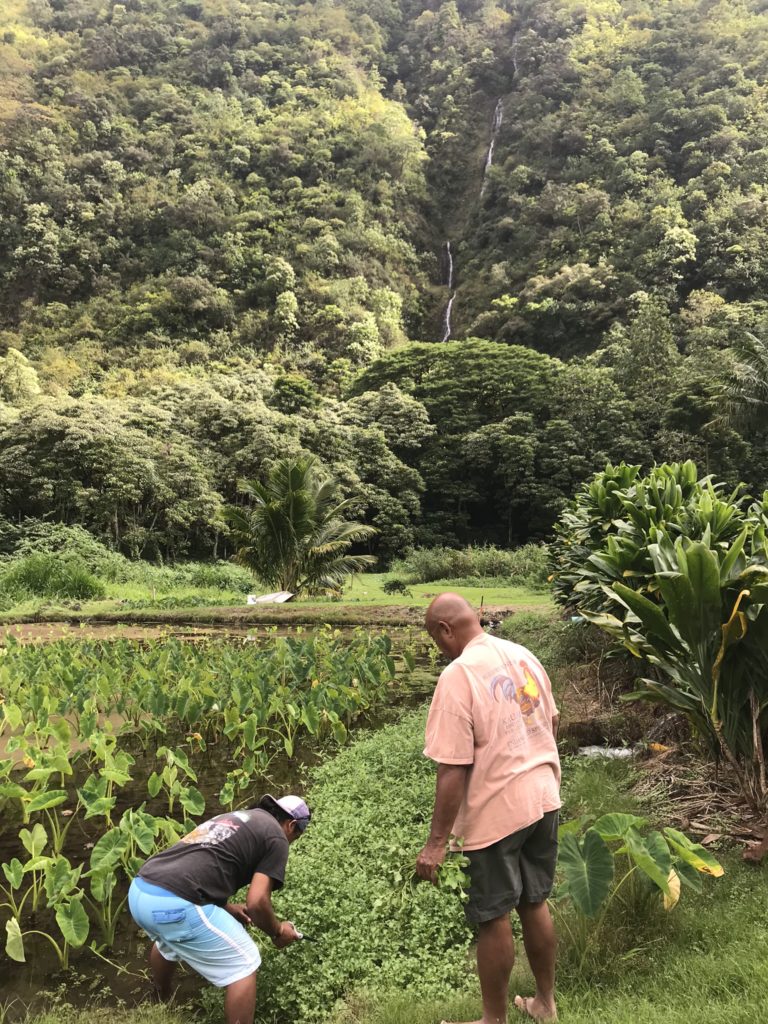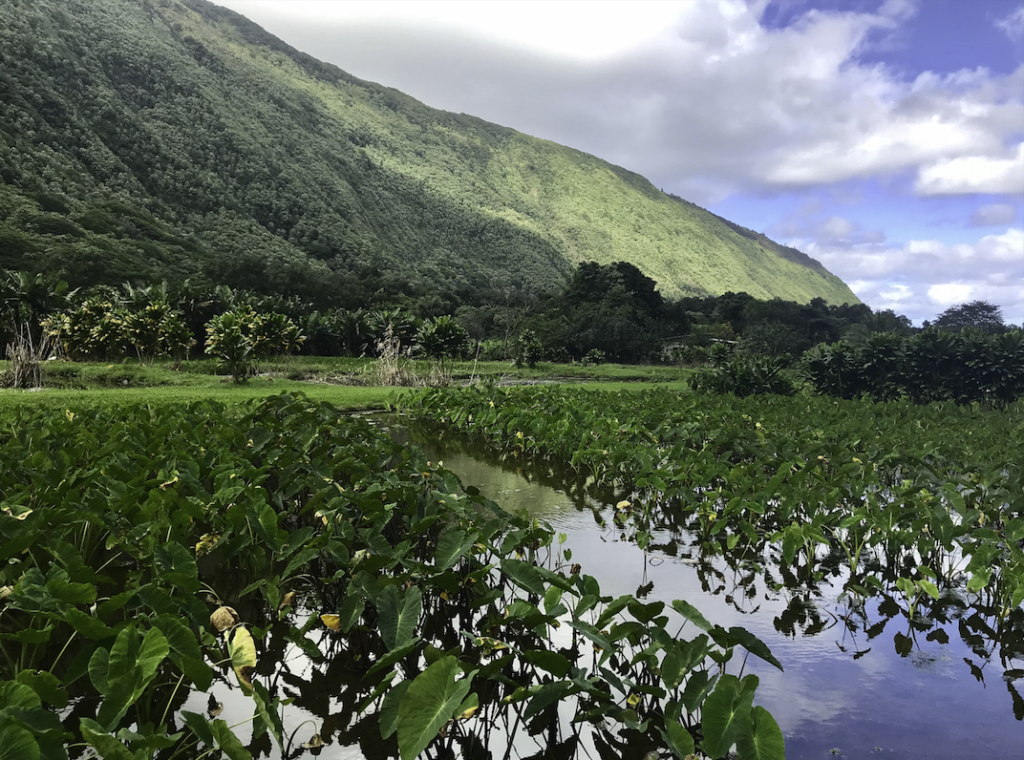 His property was right smack dab in the middle of the valley, walls of vegetation and waterfalls were on all sides. He had an irrigation system set up to produce vegetables and flowers. The valley is the kind of sweet serenity you get no other place. It was very quiet except for our voices and the occasional trickle of water or rustle of leaves. It just didn't look like a real place and I'm still awe struck that people actually LIVE there.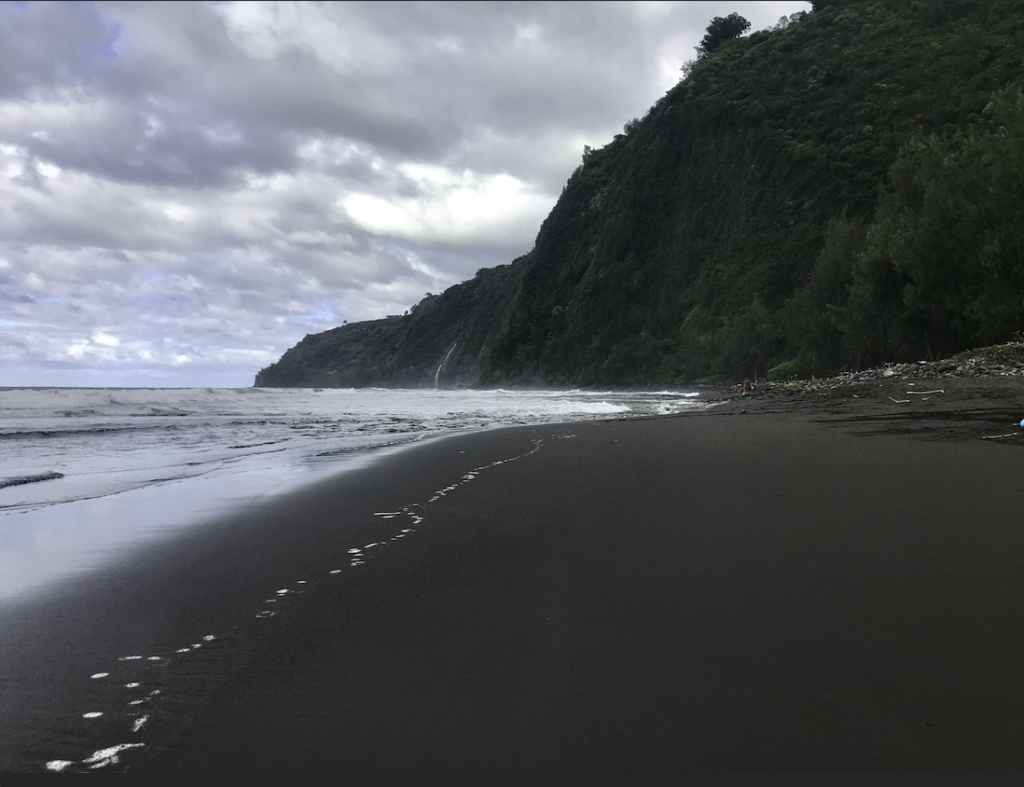 We took the Jeep to the front of the valley where a black sand beach was capped with woods, an occasional hipster pick up truck grill-out and lots of tourists. This is a place I would have planned to spend more time at (and also arrived earlier to avoid tourists all over the place) had I known the beauty and ability to camp. That means a lot coming from me because I have never desired to camp ANYWHERE else.
To me- Waipiʻo Valley was one of the biggest highlights in Hilo and on my entire trip in general and it is a big bucket list item for me to be able to return and spend more time.
2. The beach cookout/octopus hunt: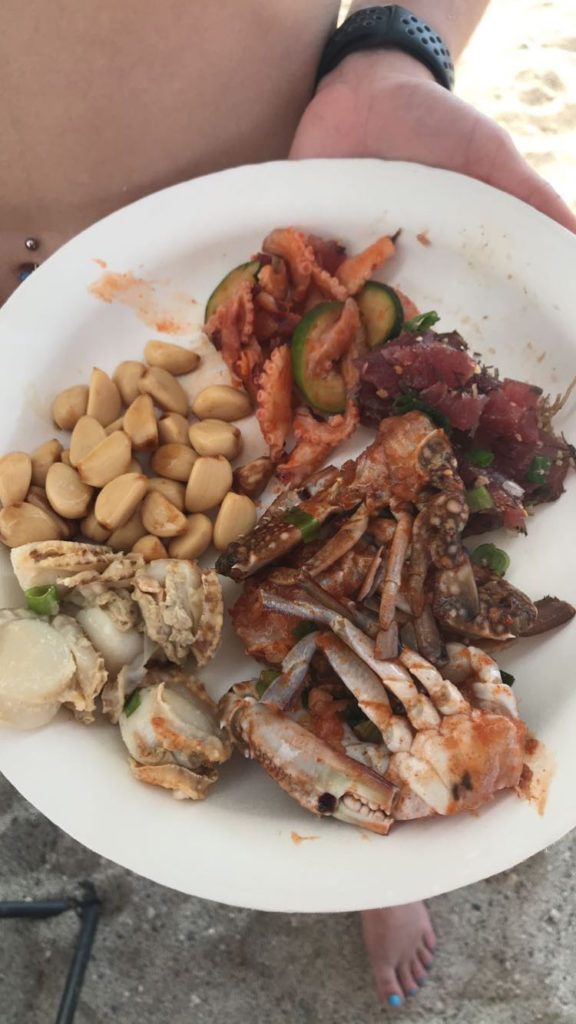 Having an uncle who was born and raised on the island means I had an "in" to a family beach cookout. All his nieces and nephews arrived with a huge tent, poke, pizza, noodles, crab, tuna- you name it.
The "Ohana" family attitude proves true with people related or not. Everyone is very communal and happy to kick back with a beer, some food and eventually make their way to the ocean to boogie board or surf. Since it was a few days until Christmas, we listened to festive music on the beach which was odd for a Michigander but a nice change from the -7 degree temps back home.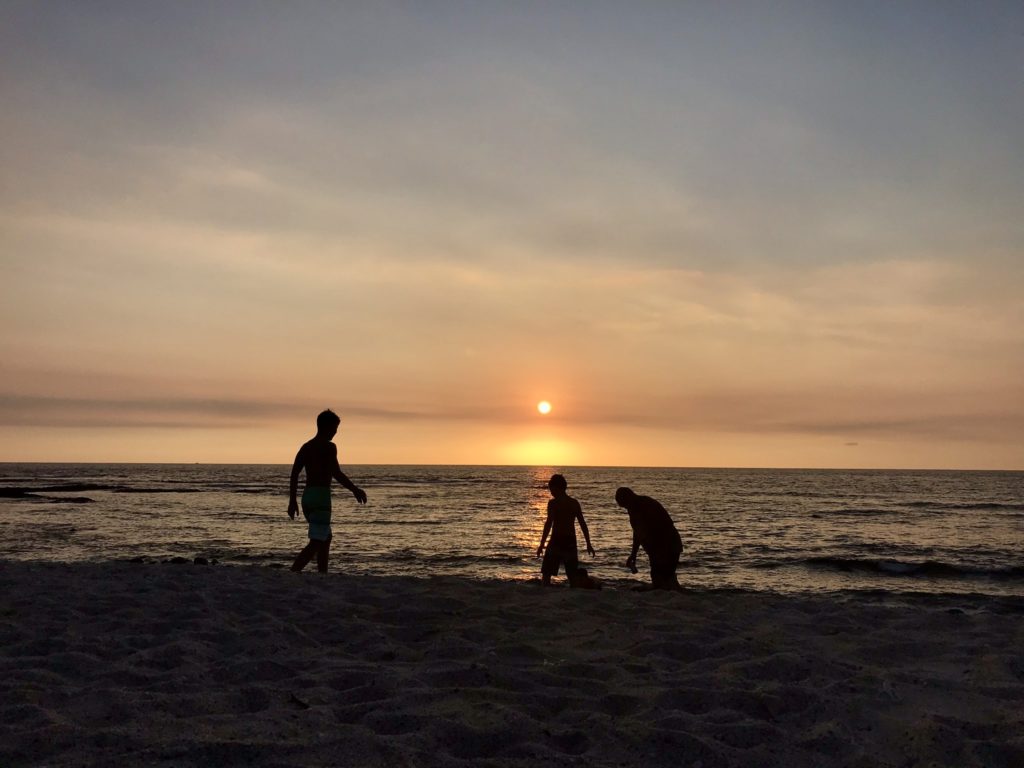 My Uncle tricked me into eating some sort of weird clam that I mentioned earlier which did not go down well even though my Aunt persisted that people DO in fact eat it. I also tried spam wrapped in seaweed which is a local favorite, even the grocery store had 20 different flavors. The reasoning behind the spam craze goes back to the World War Two days when GI's ate it in all different ways due to the fact that it didn't need refrigeration… you can even find spam on McDonald's and Burger King menus!
My sister was relentless in her desire to participate in an octopus hunt. My aunt and uncle are versed in spear fishing and cooking the plunder at home in a big pot. We decided to go out on our boogie boards to follow my uncle with his spear around hunting octo-houses. Octopus make little houses out of stones so if you have the patience to scour the ocean floor you just might get lucky. After about 20 minutes paddling around in the water my uncle found one. He poked at it under its rock and we watched the tentacles curl around the spear. At first he had it but then it released some ink and jetted away under a different rock.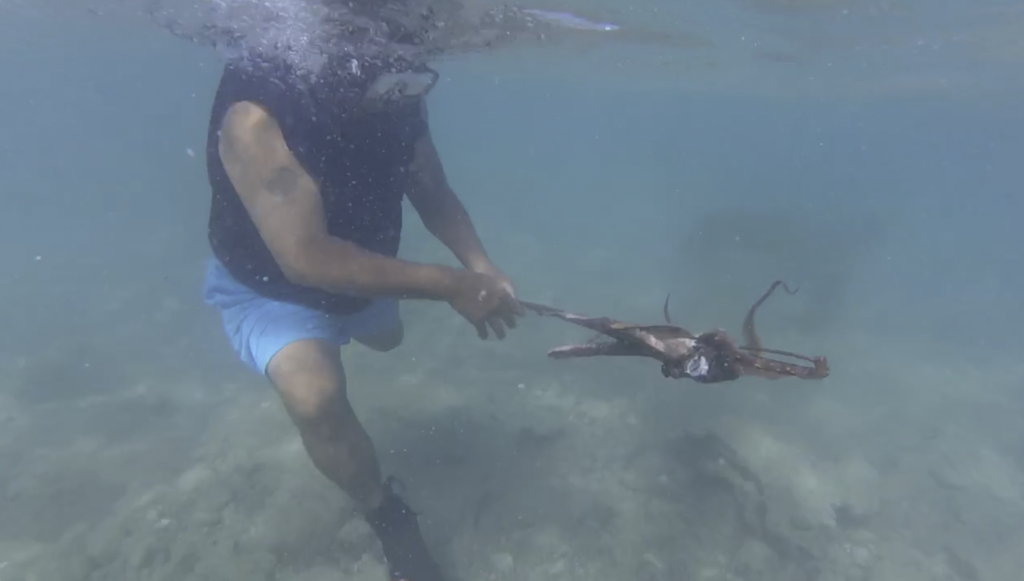 He poked around in a rock mound a few feet away and had it for good that time. We were so excited we almost flipped off our board. He said you have to stroke the head of the octopus to calm it down so the tentacles don't curl around your head and suffocate you.
He also flipped the head inside out to paralyze it and then beat it against a rock to make sure it was dead and to wash the ink off. The one that he caught was small to medium in size but he said he had caught one with tentacles as big as an arm!
Although I never got to eat our spoils, it was still exciting to see the action and know that it provided a family feast.
3. The Luau: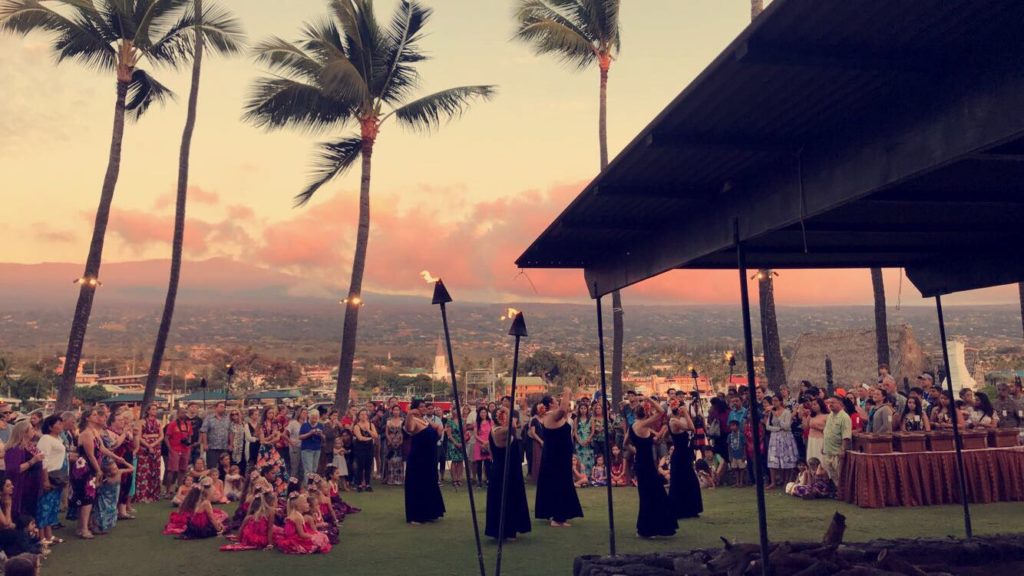 Ahhhh the Luau.
Growing up I took Hawaiian and Tahitian dance lessons and so my background knowledge of the art made me eager to see what a more authentic rendition would look like. It seems one of the biggest if not THE biggest touristy attraction on the island is to go to a luau complete with sugary mai-tai's and smoked pork. The luau we attended knew how to keep the show moving and funnel traffic to the point that it was a bit overwhelming. We had a short happy hour before the show started and they opened with a couple of songs to warm up the crowd. They then announced the unveiling of the smoked pig across the lawn that had been underground covered in banana leaves for a handful of days. We all rushed to see the complete carcass dug up and swung onto a table as the meat literally fell off the bone. It was a horrifyingly fascinating and I couldn't look away.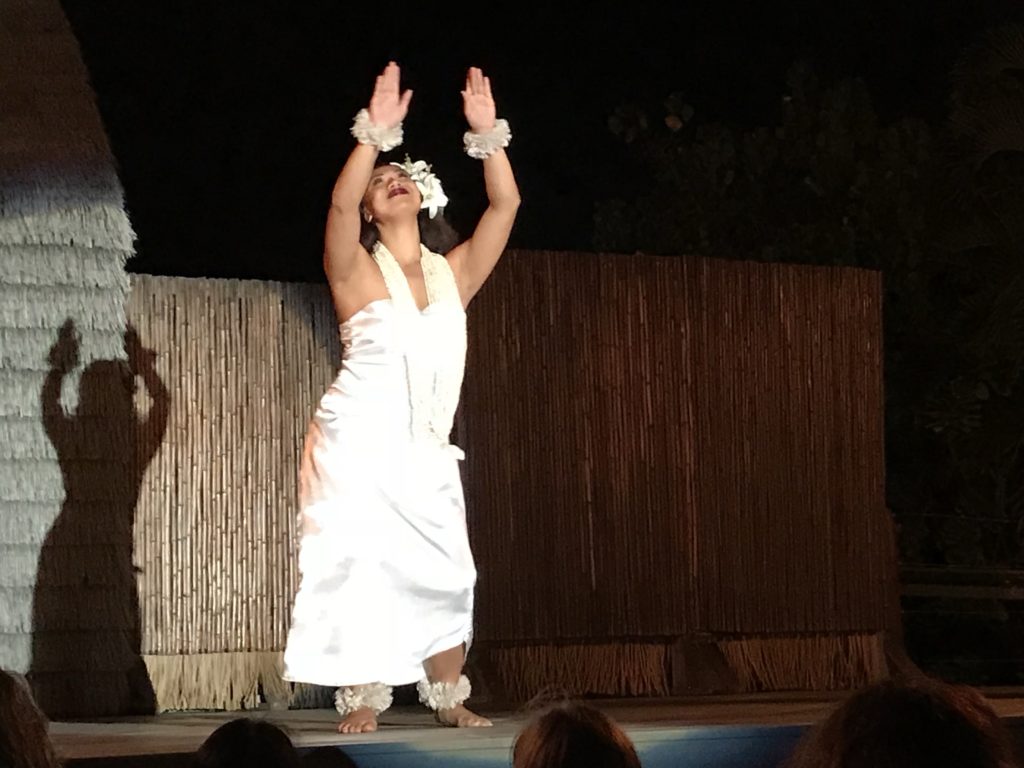 The dances were pretty spectacular. The opening dances told the history of the island which was packed with information that was hard to understand given that it was explained so fast. I learned that all of the dancers only do the shows as a part time gig and have to work other jobs on the side (my Uncle used to be a dancer) because it doesn't pay enough.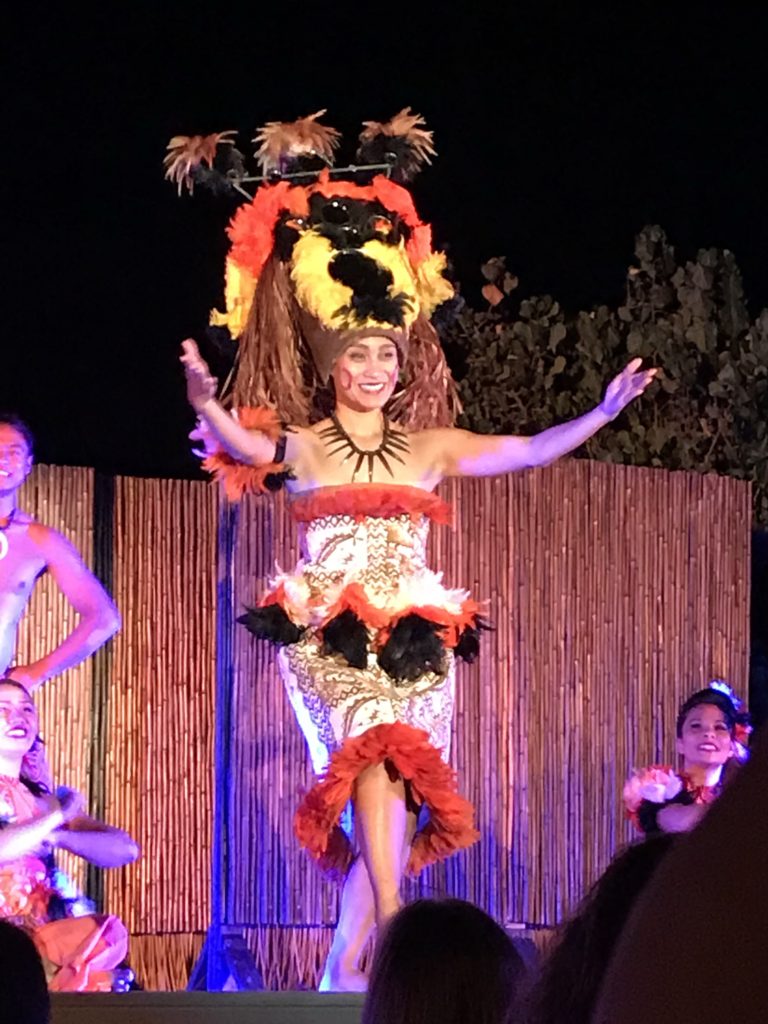 If you had any doubts on picking The Big Island of Hawaii I can assure you that it will not disappoint in any way shape or form. There really is something for everyone. Kailua currently is becoming busier every year as a tourist destination and it is only a matter of time before it gets the foot traffic that some of the other islands are already accustomed to.