The "Short" Inca trail and Wiñay Wayna: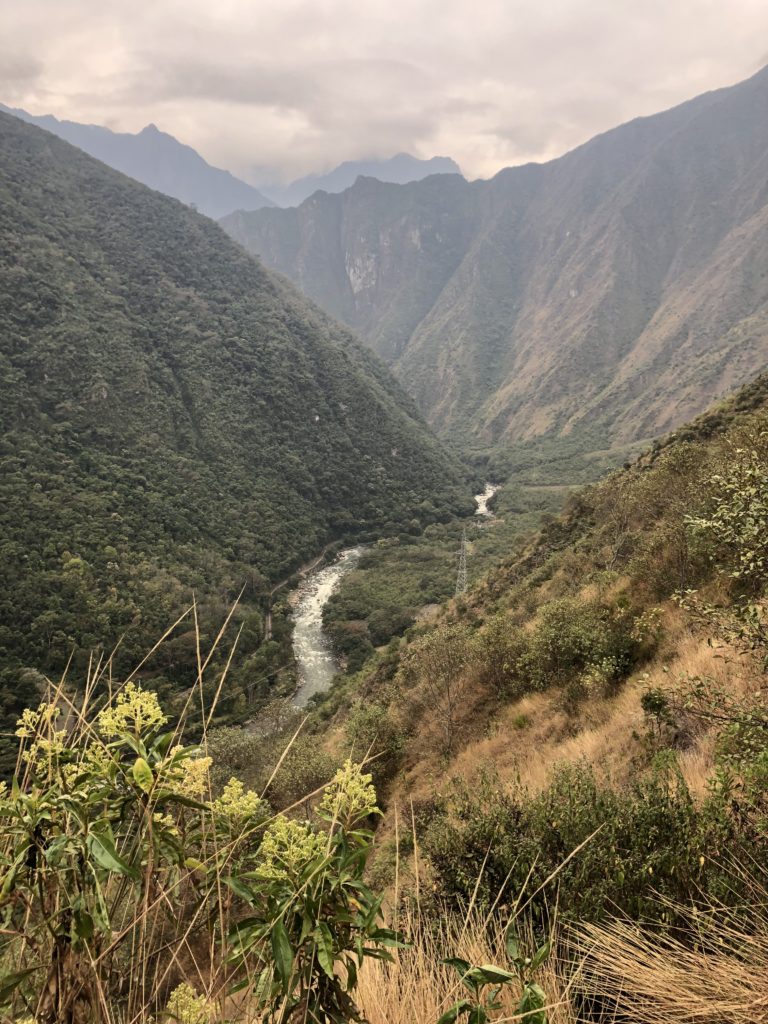 Maximum Altitude: 2732 m / 8964 ft
Minimum Altitude: 2088 m / 6850 ft
Distance Travelled: 10.79 km / 6.67 ml (to Inti Punku)
Approximate Walking Time: 7 hours
We decided to do the "short" Inca trail which is a seven hour hike on a mountain path paved by the Incas which ends after the Sun Gate, a post that looks over Machu Picchu. The Inca trail that we walked was the last leg in a longer 4 days and 3 nights hike that many other crunchier, rustic and bolder hikers brave to get the ultimate satisfaction of reaching the Sun Gate on their last day. However, I was content with a one day sweaty trudge up to the architectural glory awaiting me.
A couple of tips before attempting the hike:
DO bring a camelback. I didn't have one and I wish that I did. You are sweaty, sticky and constantly moving. Having the ability to drink water as you walk is essential and important.
DO wear sunscreen AND bug spray (and re-apply). The bugs are vicious and hungry. Even if it is overcast, the sun still scorches your skin and you are rarely in the shade the majority of the hike.
DO wear water-wicking clothing that covers you. It is humid. It is hot. No one wants a chafed ass. There are lots of sticks and stones that will break your bones… or just scrape your skin.
DO race ahead of the crowds when you first get off the train to the Inca trail. Everyone starts the trail at the same time and the bathrooms at the front of the trail slow people down. We literally ran to the front of the crowds with our guide and staying ahead made it much more peaceful and relaxing. You feel like you are the only one on the trail and you don't have to listen to every other guides conversations.
DO hit the gym/ train before doing the trail. You don't need to be an athlete by any means but building up some stamina will make the day much more enjoyable and will you will avoid feeling light-headed.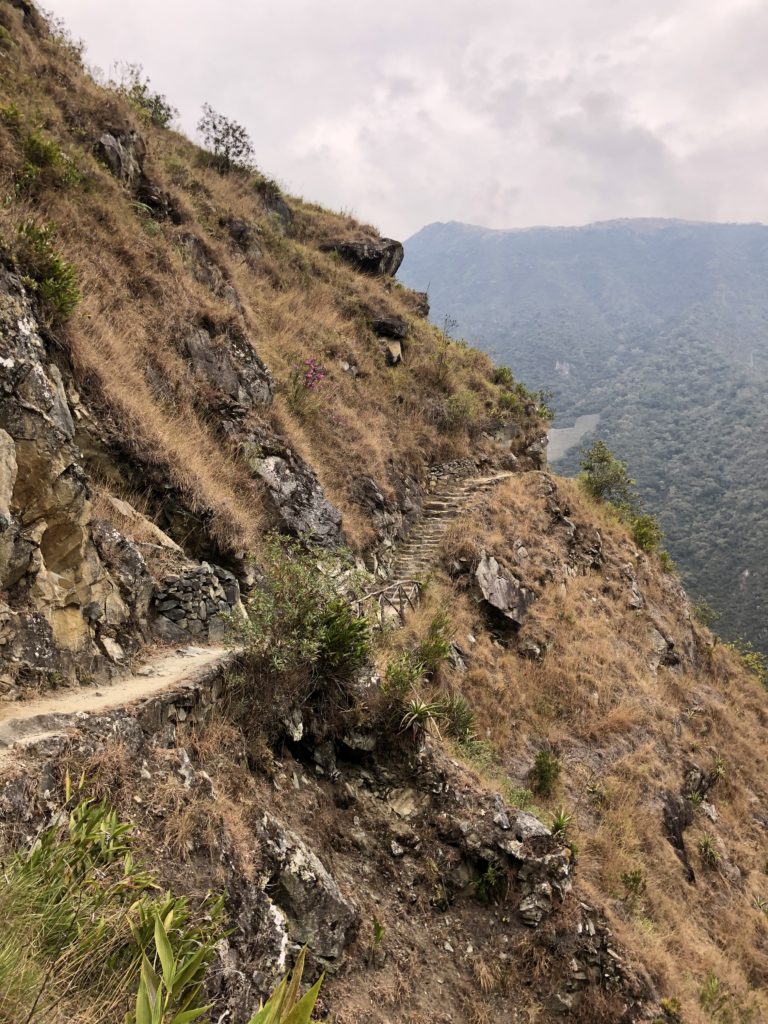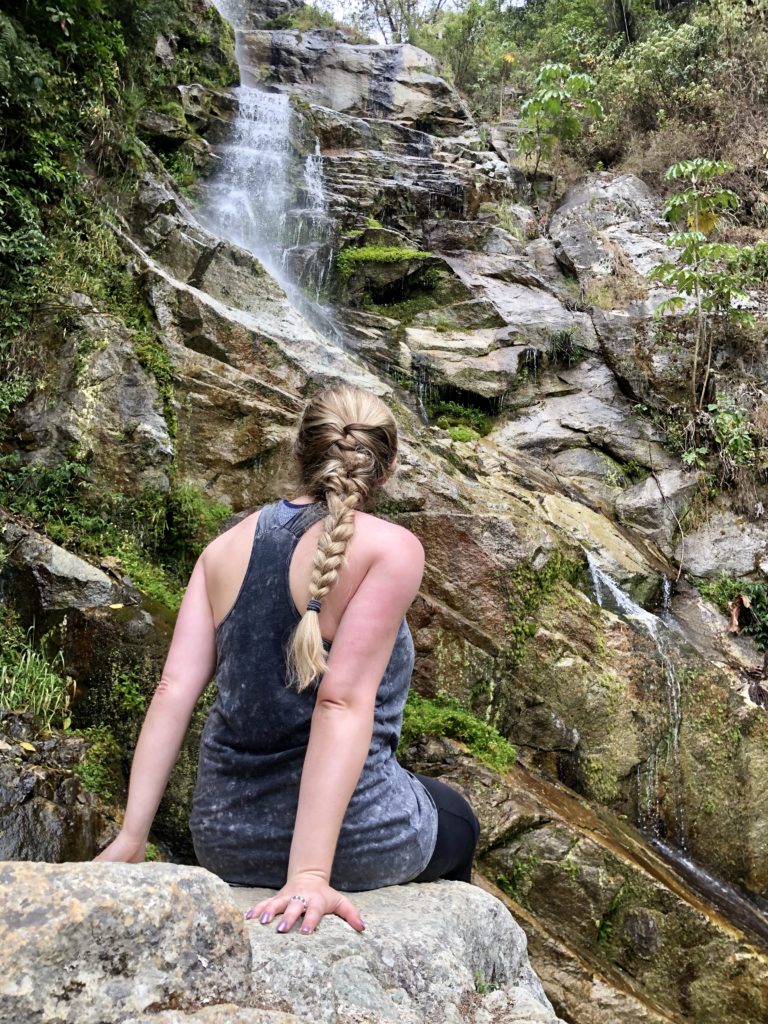 The first treasure that is seen on the Inca trail is the ruins of Wiñay Wayna, a mid-15th century Incan site that was used for possibly a resting place or religious purpose and construction-wise is honestly, a human miracle. (They had to have been rolling stones for YEARS). Its a steep climb up to the site and will give you some serious vertigo. There are government protected llamas- or as I call them, "llamas gone rogue" that gorge on grass on all of the ridiculously steep terraces that carve along the mountain. As long as you drink plenty of water, say a little prayer to the Incas, and don't think about how high up you are- I cannot recommend enough the delight that is Wiñay Wayna.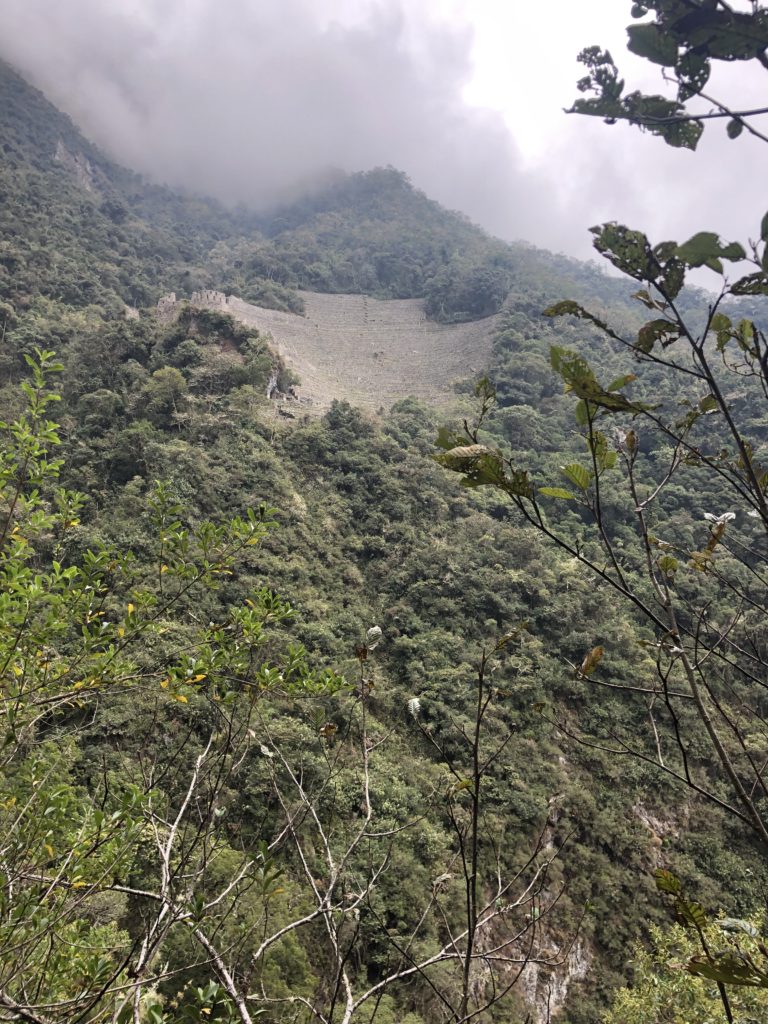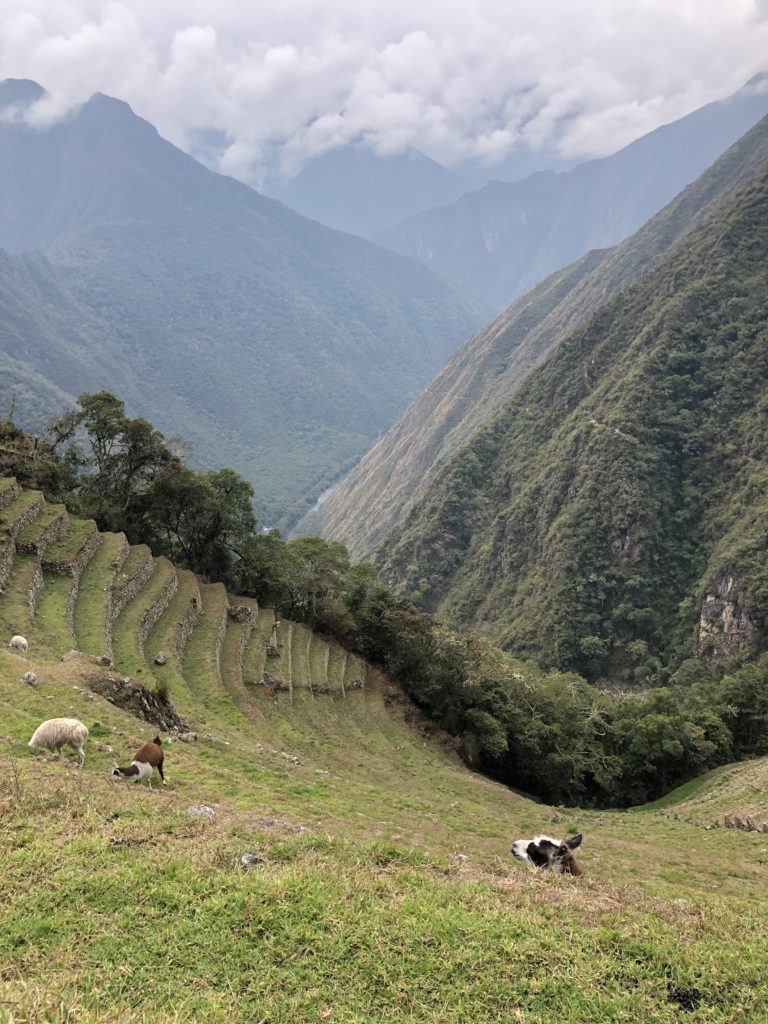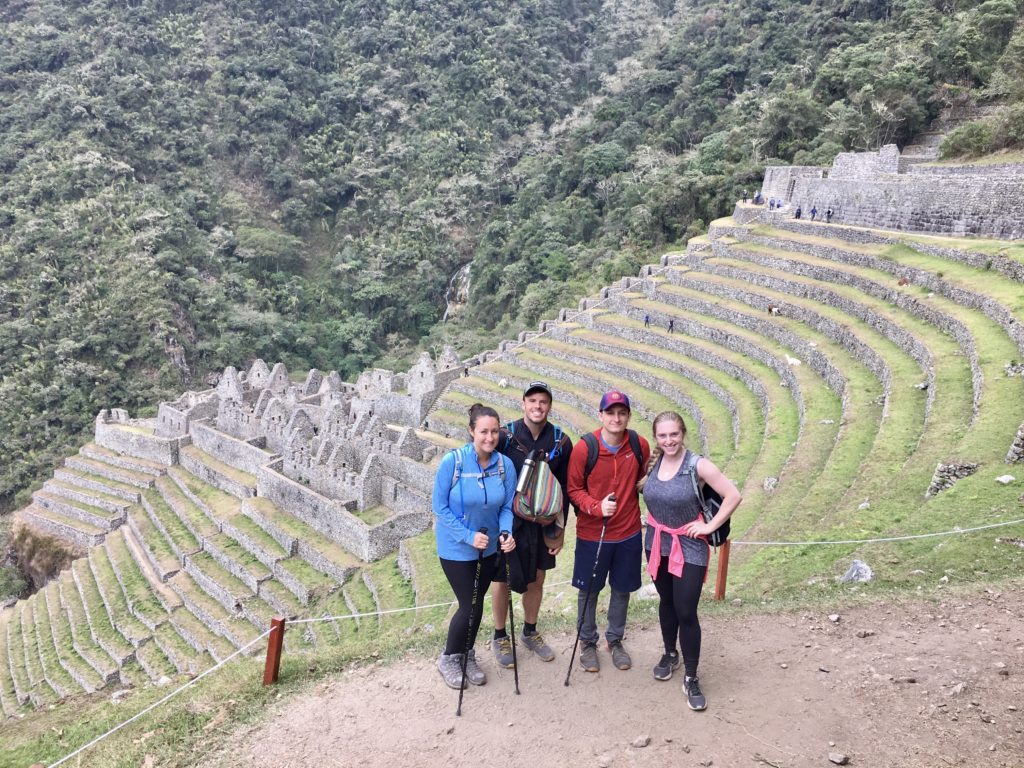 After a few more hours of hiking we reached the Sun Gate, which overlooks Machu Picchu…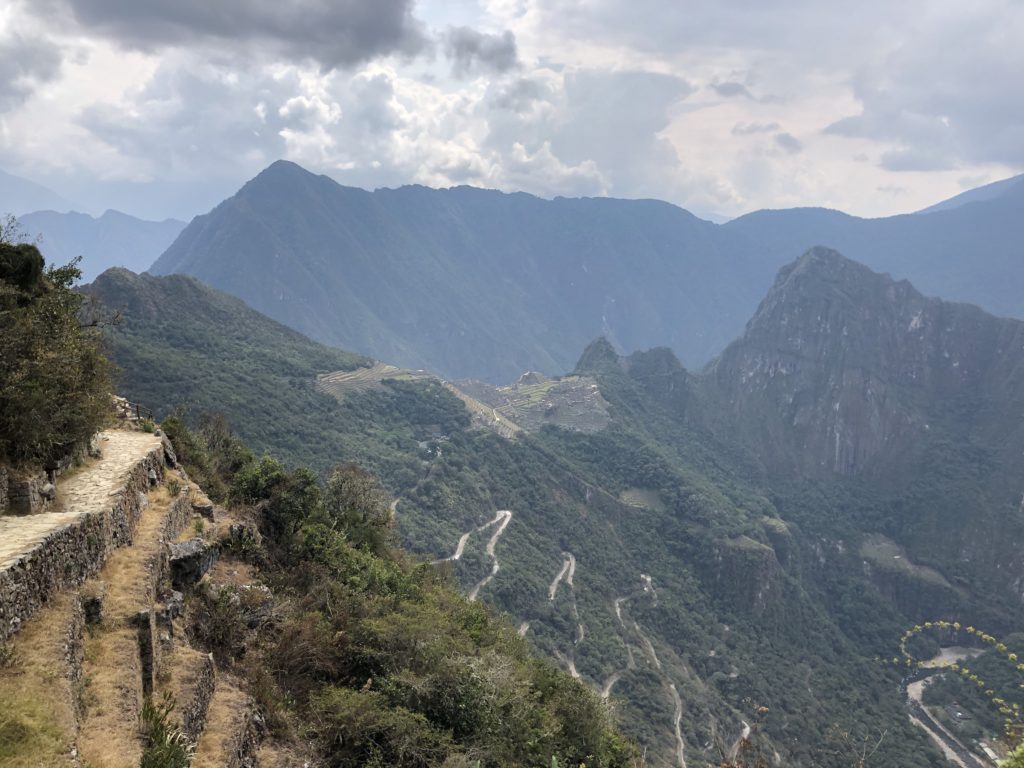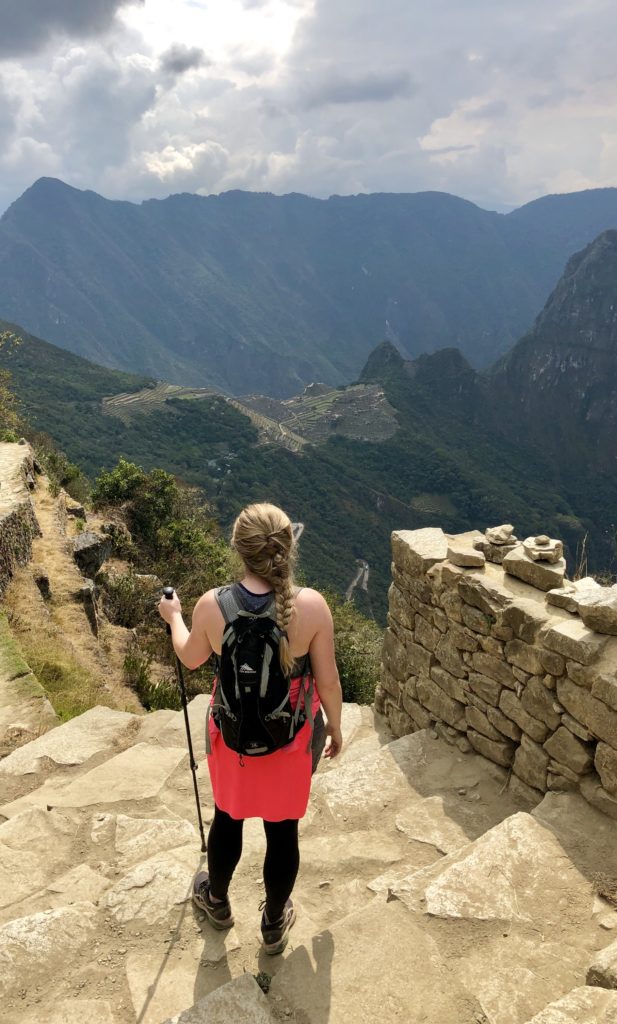 The Sun Gate is a small structure that allows you to stop and take some photos of the sights and get a drink of water. Going with a guide on the trail is best because they will have much more knowledge on the history of each stop.
The trail finally descends down to Machu Picchu where it ends. A lot of people will do the Inca hike one day and come back the next day to visit Machu Picchu, which I will touch on next.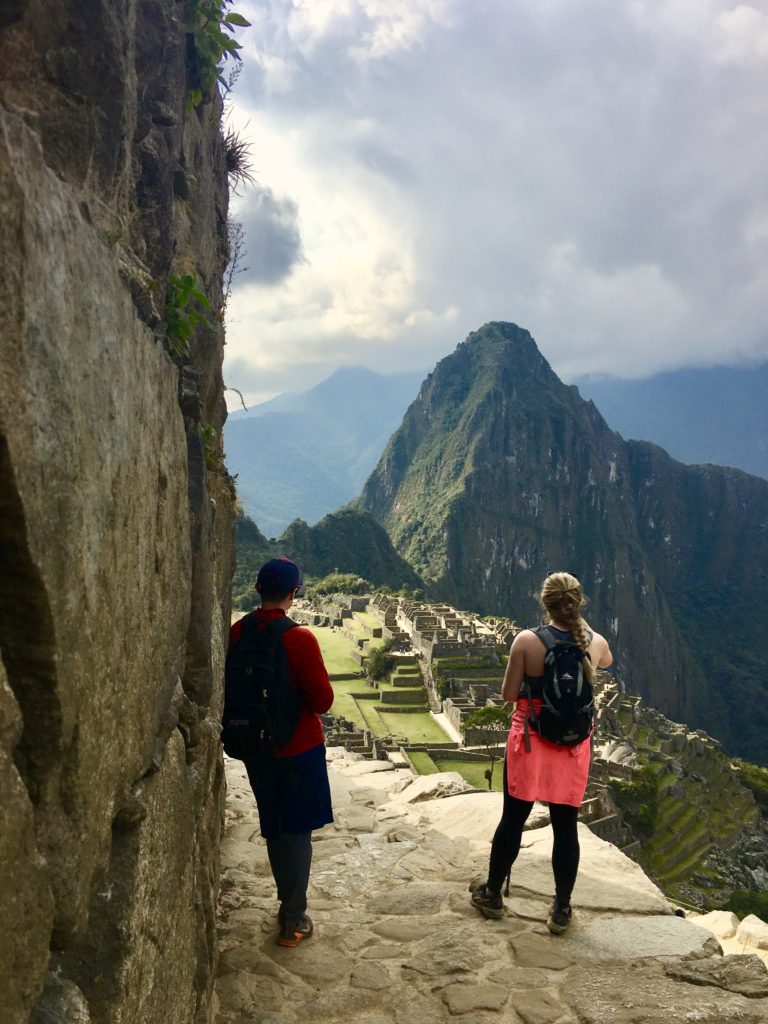 Machu Picchu: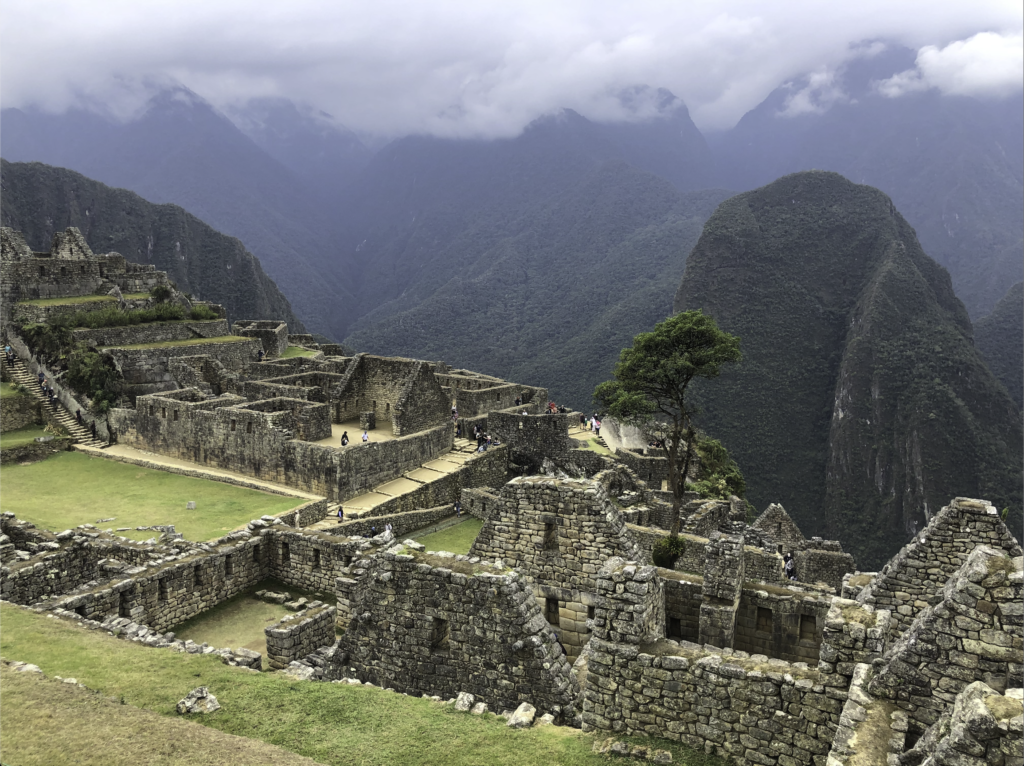 Ahhh Machu Picchu. The holiest of holy's. People wait lifetimes to have the opportunity to experience this place. It is truly magnificent. An impossible feat for people 600 years ago to build. But that is the mystery of it all. What was used to construct this place? How were these massive stones placed on the edge of a mountain, with perfect precision?
Upon entering Machu Picchu there will be lots of crowds and people, even on the first trips to the site. I highly recommend going as early as you can. It will be less hot, there will be (maybe) less people. And the morning fog is still hanging beautifully above the city.
Some guides will be better than others. I highly recommend doing your research on specific guides/tours and companies to see what their reviews are. Our guide booked through our tour company kept us ahead of the crowds, found the best spot for pictures, and kept us on time because lines to take the buses back down the mountain pile up and curve down the road. The earlier you can get back to the bus, the better.
The city of Cuzco: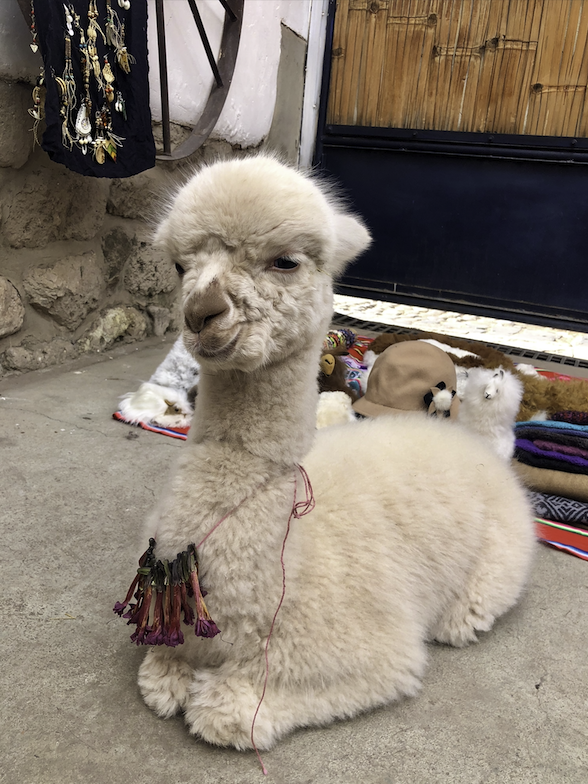 Cuzco is a large, colorful city that somewhat surprisingly looks Spanish in design. The streets are adorned in cobblestones and flowers with open communal squares sporting fountains and fruit stands.
*one thing to note: there are women in traditional Peruvian clothing holding baby llamas or carting around grown llamas both in the city and at historical sites and monuments. These animals are taken from their mothers as infants and bottle fed. They are usually abused, underfed, and not socialized with their own kind. DO NOT take pictures with them or give them money, it supports animal cruelty.
San Pedro Market: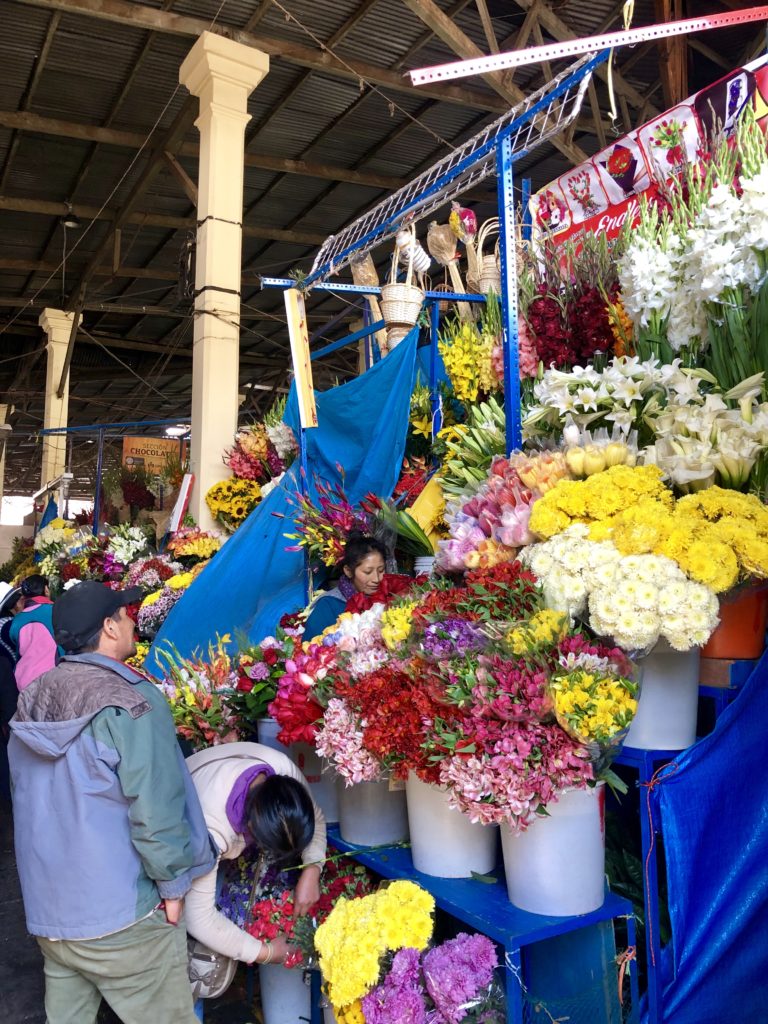 Our first stop in the city was at the San Pedro Market. It is a Cusqueñan market famous for its exotic produce, long lines of fresh-fruit smoothie makers, flowers, meat market, alpaca textiles and medicinal herb stalls. We purchased Peruvian chocolates and candies, some home made cheeses, a wheel of fresh bread, coffee, tea, place mats, and blankets at the market.
Tips on the market:
-Be careful about what you try at this market (assuming you are coming from somewhere outside of South America). Although the soups, meats, and produce look tantalizing- the water has elements in it that make people unaccustomed to it very sick.
– Ask people before you take pictures of them. It is super tempting to take pictures of stall owners at the market but many do not want to be photographed and get angry, even if you offer to buy a product from them. Be respectful.
– Barter. People at the market expect it and you can get items at insanely good prices.
– Always watch for pick pocketers. That goes for the market or any public place that is crowded.
Here are my favorite components of the market: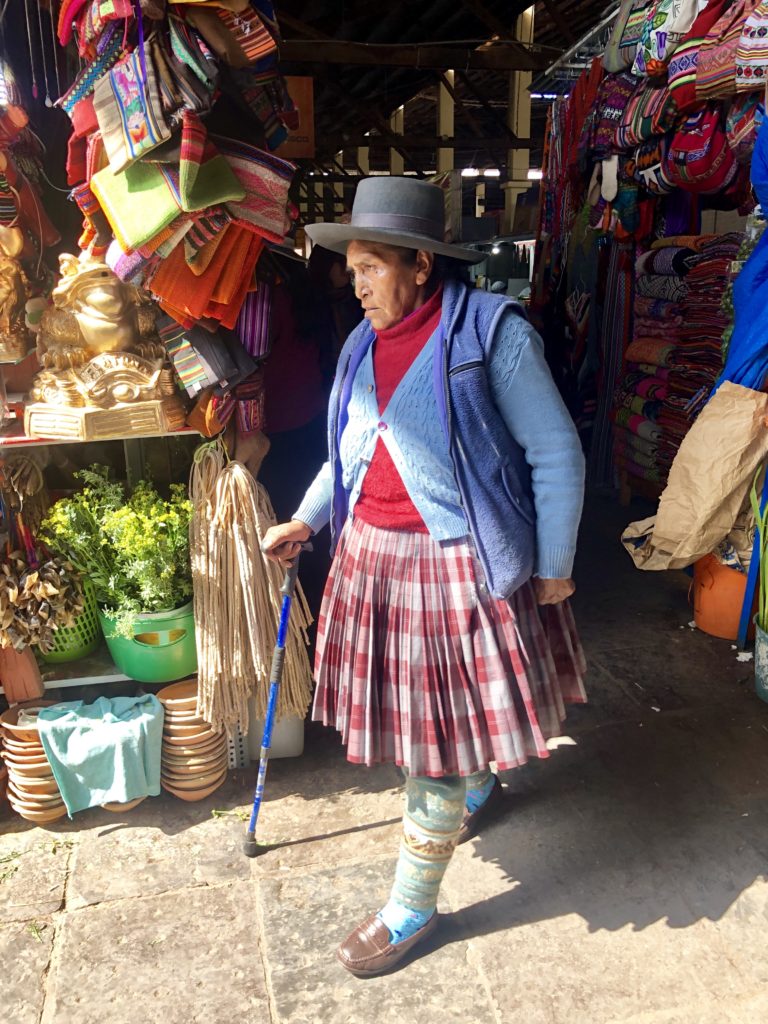 The Sacsayhuman fortress:
This fortress is where the Incas made their final stand against Spanish conquistadores in 1536. It is known for its large stone walls that again, are a human architectural miracle considering their size and precise shapes. I highly recommend visiting this site, it is very impressive and gives great insight into the labor and structure of ancient Incan spaces.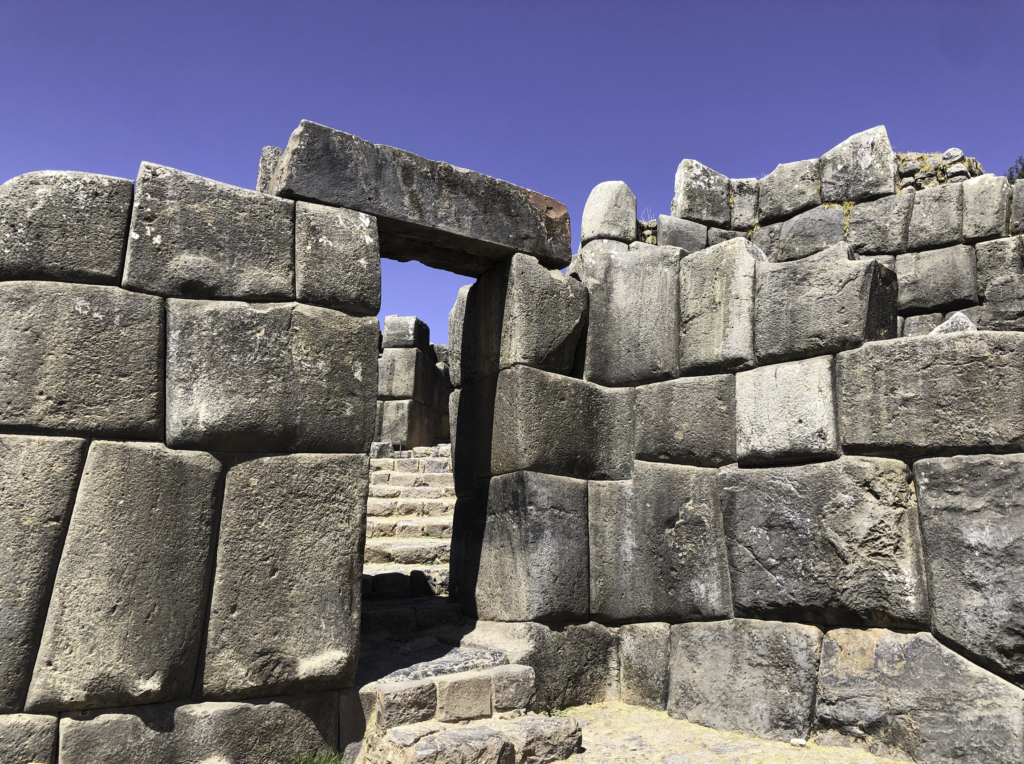 The San Blas neighborhood and Cuzco's city centre:
San Blas was my favorite walking area of Cuzco due to its bohemian vibes. It attracts wanderers, hippies and artists because of its laid back energy and artisan shops. There are lots of interesting cafes and restaurants. The streets are decorated in art and flowers. Its worth a nice stroll to take in all the charm of the district!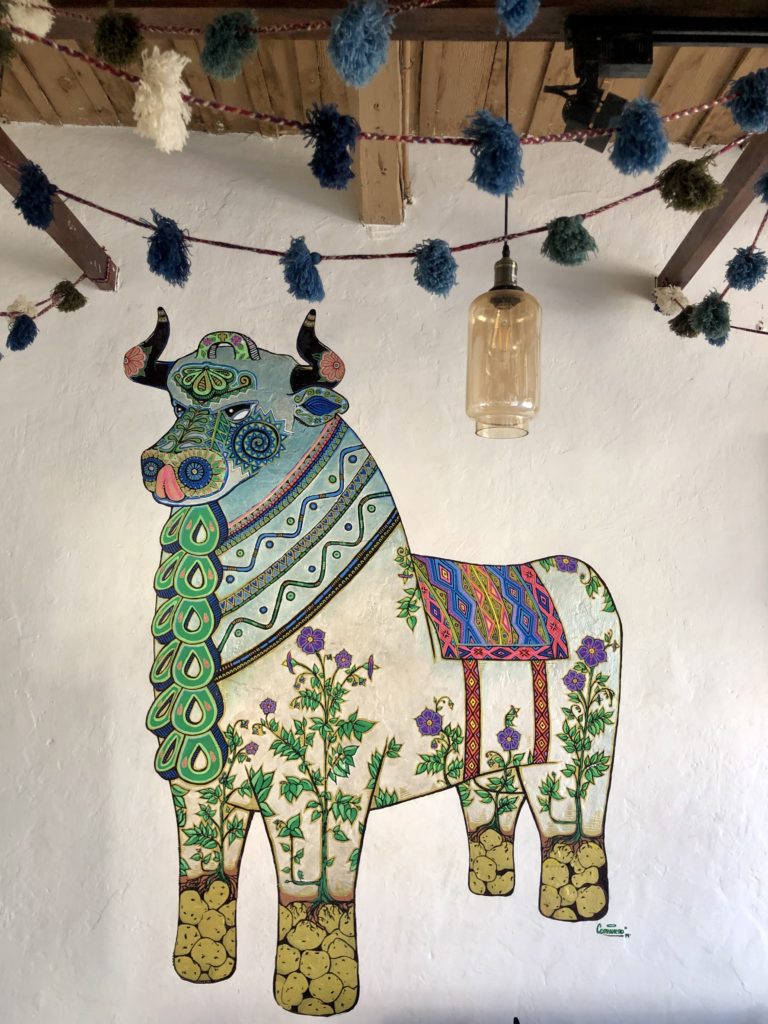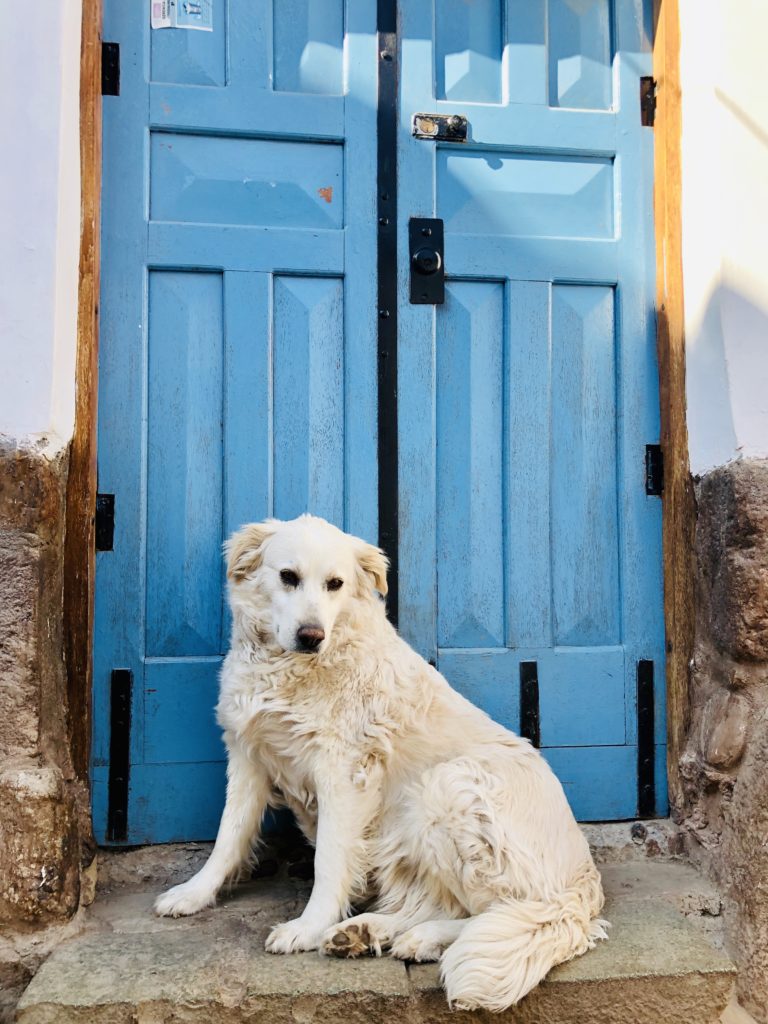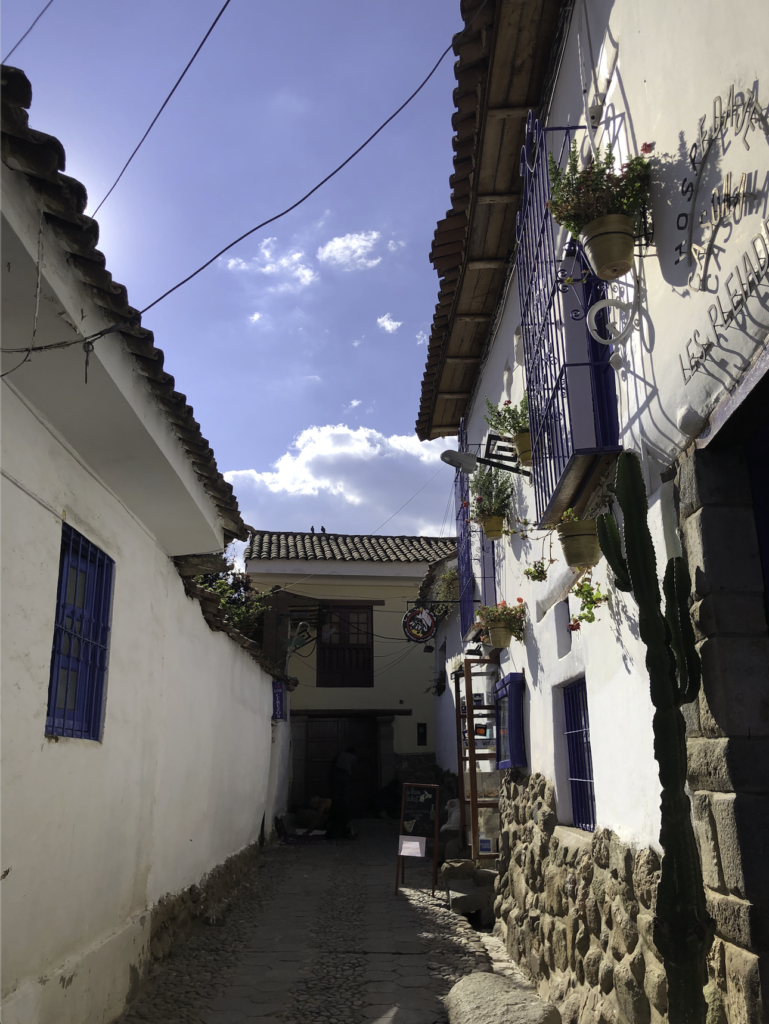 With a fusion of Incan and colonial architecture, the city center of Cuzco has its own unique charm that you don't want to miss. Cathedral Basilica is a must-see because of the famous guinea pig last supper painting, featuring Peruvian Quechua painter, Marco Zapata's work.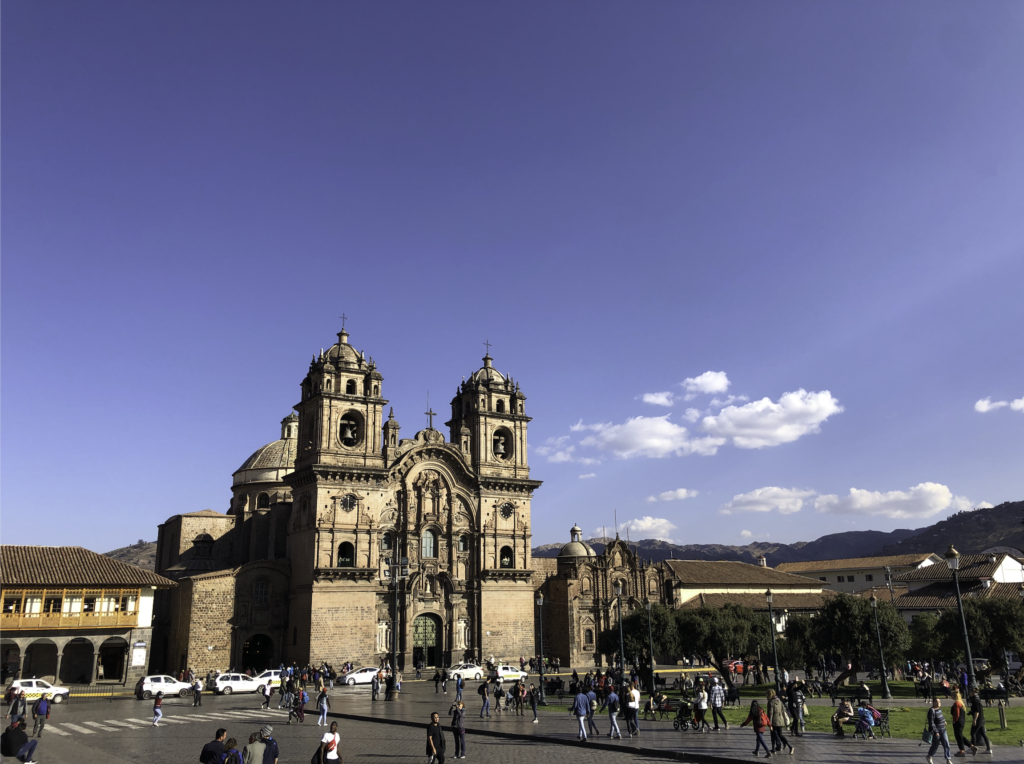 For our final meal in Cuzco we feasted on lomo saltado, a stirfry of beef, onions, fries and tomatoes as well as papa a la huancaína, boiled yellow potatoes in a spicy cream sauce with hard boiled egg. We also had empanadas, tamales, and sangria. I honestly didn't have one bad meal in Peru and even lost weight despite how much I was eating. The food is THAT fresh, and its also extremely cheap compared to the United States.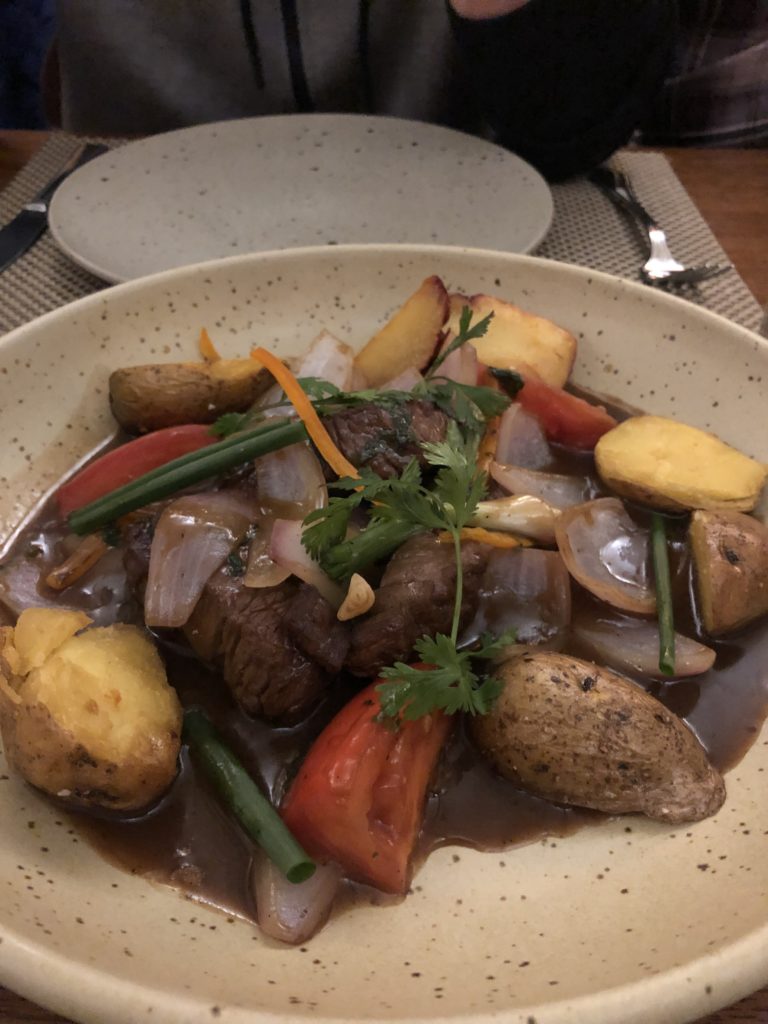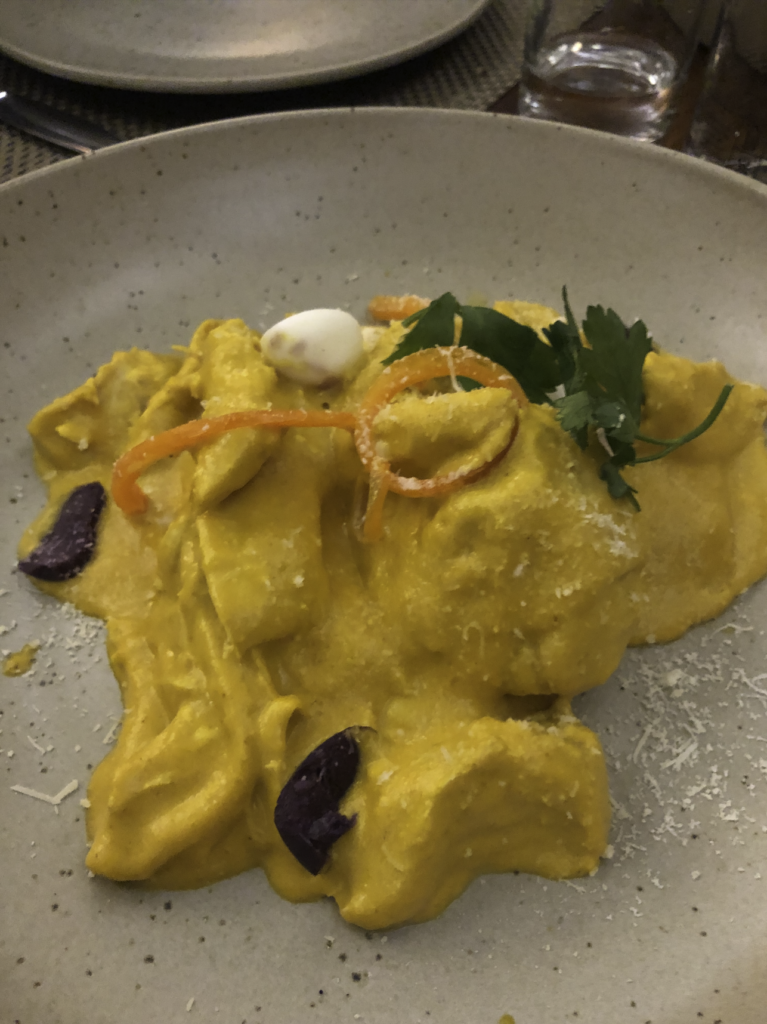 And that concludes my thoughts on Cuzco. I could honestly do a completely separate blog just on the food in Peru because it blew me away in quality and flavor but regardless, I hope you find this information useful in booking your trip, and feel free to reach out with questions!
Happy Travels,
Alyssa